Thank you so much for having me back. It feels so good to be back.
This morning, I was going to put up pictures of the shoes (cos some people asked) but then I forgot my memory card at home. I am so sorry…but trust me, they are shoes I have worn before but are in pretty good shape.
I got a lot of INTERESTED mails yesterday *whew*. My plan initially was give out 2 pair of shoes but I got a lot of message... so I decided to give out the shoes on a first come first serve basis….and then GBAM, leboo read one of the mails and begged me to give of the sisters that sent in a mail. *turns to aunty* Aunty the jazz that you used worked o… congratulations…You know yasef. Hahaha
So I will send a mail to the winners after putting up this post. Congratulations...and I hope you like it.
In other news, I got some pretty interesting mails from you guys. The one that shocked me most was a guy that asked what give away I was going to do for them boys… this person also added that I'm beginning to be a feminist with my blog *side eye for you o*. And then GBAM...my head started booting. I can do giveaway for the guys na. What do guys need the most asides money? erhmmmm...a partner..hehe.
So I am doing a giveaway for my single guys in the house. Which other gift can be more perfect than the gift of a girlfriend in 2016. Hehehe.
I have 3 single girlfriends and I am going to profile them so you can choose by yourself based on my profiling. If interested, just send a mail with title INTERESTED IN A or INTERESTED IN B or C with a contact number. She would call you and if she likes you, congratulations. You get….
Ladies, make una no vex o... I love playing match maker. There was one time, I was the don of match making until reality set in that most of the relationship that didn't work, came back to haunt me. Don't worry if this goes well, I will do GIVEAWAY HUSBAND too. I know Tunde Aare is single *covers face*
I will call each one SINGLE A, B and C. If you are the single, just thank me later for finding you love in a hopeless place and in a hopeless manner… hehe.
SINGLE A: Beautiful. 5ft 6 in. She is not fat..neither is she slim. Has a B.Sc. About to finish her MBA. Light skinned. Good mannered. Smiles a lot. Very brilliant. DOWNSIDE: She is very diplomatic. She doesn't take crap *evulllls*.
SINGLE B: Beautiful. 5 ft 4 in. Dark skinned. Has a B.Sc. Still serving. Loves cooking. Just got out of a bad relationship. Looking for a job. DOWNSIDE: Very very emotional. She likes money so if you no get money abeg don't put interested.
SINGLE C: She's a tomboy. Beautiful. 5 ft 8 in. She is a sport blogger (if you like go and be looking at all the sports blog…you will not find her). She is super nice and we are watching our weight together even though we know we are wasting our time). DOWNSIDE: She is a lil shy…not sure sha but I think she is.
NOTE: This is my personal opinion of these girls cos I know them. They only suggested I hook them up…but maybe not through the blog. I know a lot of you will say shey all of them are beautiful…which one wey ugly amongst them (which one is ugly amongst them)… Well, monkey no fine but hin mama like am. They are all fine. Ntoiii…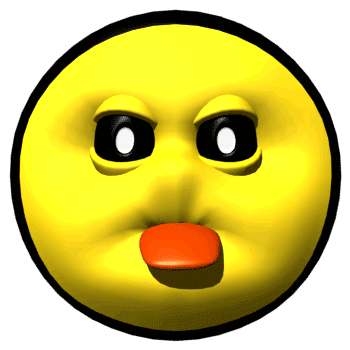 Oya o…I don try o. Guys here's your own give away.
Why do I think Leboo would send a mail? Just saying o.
Cheers.....